Wrapping gifts is a great way to show someone you care and that you put thought into their present. Whether it's for a birthday, Christmas, or just because, gift wrapping can add an extra special touch to your presents. Wrapping a shoebox requires some creative thinking, but with the right materials and tools, it can be done easily.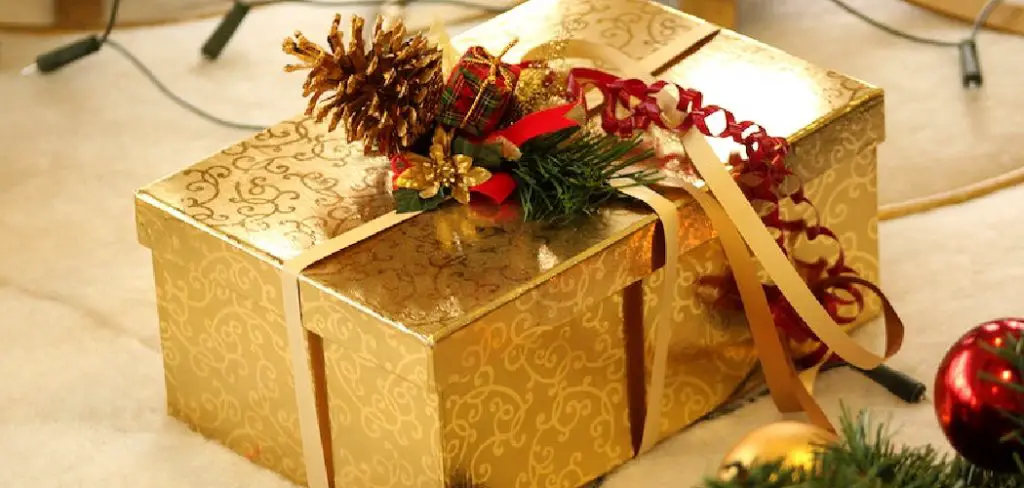 Gift wrapping a shoebox has several advantages. It is an easy and efficient way to wrap presents for any occasion. With the gift-wrap technique, one can easily customize the look of their box by adding patterns or designs. This will make your present stand out from conventional wrappings. In this blog post, You will learn in detail how to gift wrap a shoebox.
Summary: First, remove any labels or stickers from the box to gift wrap a shoebox. Cut wrapping paper to size, allowing enough to cover the entire box with a few extra inches on all sides. Place the box upside down in the center of the wrapping paper. Fold one side of the paper over the box and tape it in place. Personalize the gift with a ribbon or tag.
Step-by-Step Processes for How to Gift Wrap a Shoebox
Step 1: Inspect the Shoebox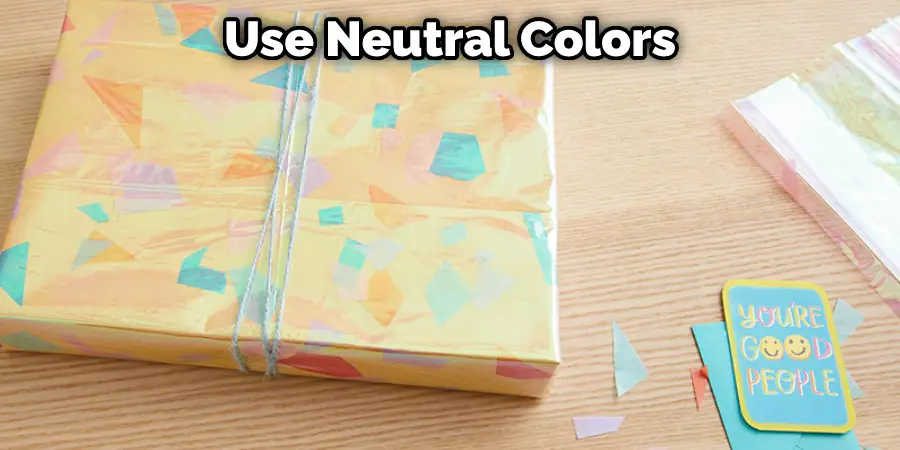 Make sure the box is in good shape and all the corners are straight. Select a wrapping paper that complements the gift inside, or use neutral colors if you don't know what's inside. Don't forget to add ribbons, bows, or other decorations to make it extra special.
Step 2: Measure and Cut the Paper
Measure the length of the shoebox and cut a piece of wrapping paper that is two inches longer on each side. Place the box in the center of your wrapping paper and fold each side, tucking it underneath the box and securing it with double-sided tape.
Step 3: Seal the Paper to the Box
Using double-sided tape to attach the paper to the box starts at one end of the box. Weave a length of ribbon around the taped edge and tie in a bow for decoration. Repeat on each side until all four sides are securely attached to the box.
Step 4: Create Folds for the Corners
Fold the excess paper at each corner of the box inwards and tape it securely to create a neat, finished look. Cut small slits in the corners of your wrapping paper in a decorative pattern that complements the design. This will give your shoebox a unique look.
Step 5: Secure with Decorative Tape
Use decorative tape to hold down any loose edges of your gift wrapping paper and to create a neat, finished look. Add ribbons, bows, tags, and other decorative accessories to your shoebox to personalize it and make it extra special.
Step 6: Secure the Lid
If your box has a lid, use double-sided tape or ribbons to secure the lid in place. This will help ensure that the box's contents stay safe during shipping or storage. Add gift tags to the outside of your box, either using paper or printed stickers. This will allow you to write a personal message for the recipient.
Step 7: Wrap It Up and Send It Out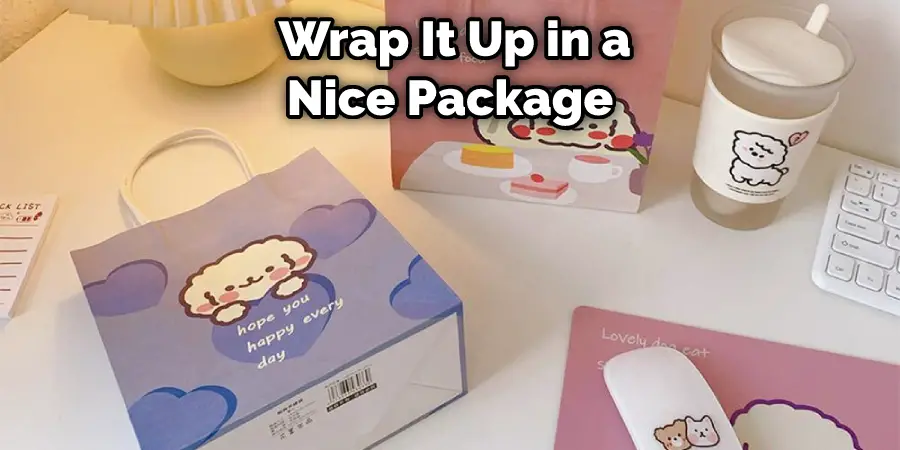 Once your shoebox is decorated and ready to go, wrap it up in a nice package or use a box or bag as an extra layer of protection. Make sure to include a return address on the package so that it can be sent back to you if needed.
By following these steps, you can create a beautiful and unique gift-wrapped shoebox for any occasion. Make sure to use extra care when wrapping to ensure that your box looks its best.
Safety Tips for How to Gift Wrap a Shoebox
Make sure the box is clean and dry before wrapping it.
Cut wrapping paper larger than the shoebox with extra to allow for folding and tucking.
Use double-sided tape to secure the wrapping paper on all sides of the box.
Avoid using too much tape, as this can make the wrapping paper look tacky.
Use scissors to trim away the extra paper around the box neatly.
Use ribbon or bows to decorate the package if you want a special touch.
Secure all decorations with tape, so they don't come loose during transit.
Make sure your gift wrapping is neat and tidy and that you have included all the right wrapping materials.
Gift wrapping a shoebox can be fun and easy when you follow these simple safety tips. With just a few precautions, you can create a beautiful package to give as a present.
How Should You Store the Gift Box if You're Not Using It Right Away?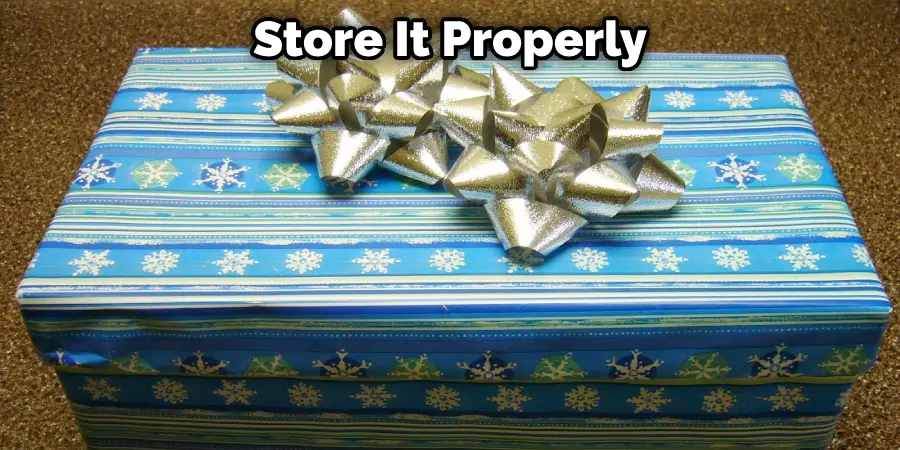 If you won't be giving the gift right away, it's important to store it properly to keep it looking nice when you do give it. Store the shoebox in a cool, dry place with minimal exposure to sunlight. Avoid putting anything heavy on top of the box that could cause damage or bend the edges. 
Do not store the wrapped box in a place where it will be exposed to high humidity, as this can damage the ribbon or paper. If you need to transport the gift for any reason, ensure it is stored securely and won't move around during transport. This will help prevent damage to your carefully decorated shoebox. Following these steps will help ensure that your gift is presented best, no matter when you give it!
Are There Any Extra Tips for Making Sure Your Gift Wrapping Looks Great? 
Begin by cutting out a piece of wrapping paper that is a few inches larger than the length and width of your shoebox. Place the shoebox in the center of the wrapping paper, and then fold up each side until it neatly covers all four sides of the box.
Secure the edges with double-sided tape, ensuring the edges are properly sealed.
If desired, cut a large bow from a different piece of wrapping paper and attach it to the top of your box with double-sided tape.
Use a pair of scissors to make snips around each corner of the box, creating "tabs" that you can fold into the center. This will give your gift wrapping a more polished and professional look.
To finish, thread a decorative ribbon through the tabs, making sure to tie it off in a bow at the top of the box.
Gift wrapping boxes might seem intimidating at first, but with these simple steps, you'll be able to create a beautiful and polished gift presentation every time.
How Do You Best Protect the Contents of a Shoebox During Transit?
When shipping a shoebox as a gift, it's important to ensure that the contents are properly protected during transit. To do this, start by wrapping the box in several layers of plain white tissue paper or newspaper.
This will give the box some padding and cushion it against bumps and shocks. You can add some bubble wrap around the box for extra protection. Make sure to leave a little extra space in the box, so your gift items don't move around during transit.
Once you have finished wrapping the shoebox, make sure to secure it with packing tape. This will keep all of the layers together and keep them tightly closed. You may also want to use a shipping box or envelope further to protect the shoebox and its contents during transit.
How Can You Make Sure the Gift Wrapping is Sustainable and Environmentally Friendly? 
Choose reusable gift-wrapping supplies like paper bags, fabric scraps, or old newspapers. You can even use leftover gift wrap from previous occasions.
Use eco-friendly tape like the ones made of recyclable materials or waxed paper instead of regular Scotch tape to stick the wrapping paper together.
Avoid using plastic bags or ribbons, which can take hundreds of years to decompose.
Opt for natural embellishments such as pine cones, leaves, and twigs. These biodegradable items will give your gift wrapping an extra touch of classiness.
Add some finishing touches with personalized labels made from recycled materials.
Following these simple steps will ensure that your gift wrapping is sustainable and eco-friendly.
Conclusion
One disadvantage of gift wrapping a shoebox is that it can be difficult to find the right size and shape box for your item. It may also require extra care when measuring and cutting paper, tape, and ribbons to ensure everything fits properly.
Additionally, depending on the type of box you are using, it may be more difficult to secure the wrapping and make sure it stays in place. You may also need to use additional materials, such as glue or double-sided tape, which can add extra time and expense.
In conclusion, gift-wrapping a shoebox is easy and fun! With the right materials, you can create beautiful packages that will be sure to impress your recipients. All you need is some paper, ribbon or string, scissors, tape, and maybe a few decorations. You can get creative with your wrapping technique and make each package unique and special.
Make sure to take your time and enjoy the process as you create something that your loved one will appreciate. I hope this article has been beneficial for learning how to gift wrap a shoebox. Make Sure the precautionary measures are followed chronologically.