Designing heels may seem like a daunting task, but with the right tips, anyone can do it! In this blog post, we will discuss some simple steps to designing your heels. So whether you're a beginner or an experienced designer, keep reading for helpful advice on how to design heels.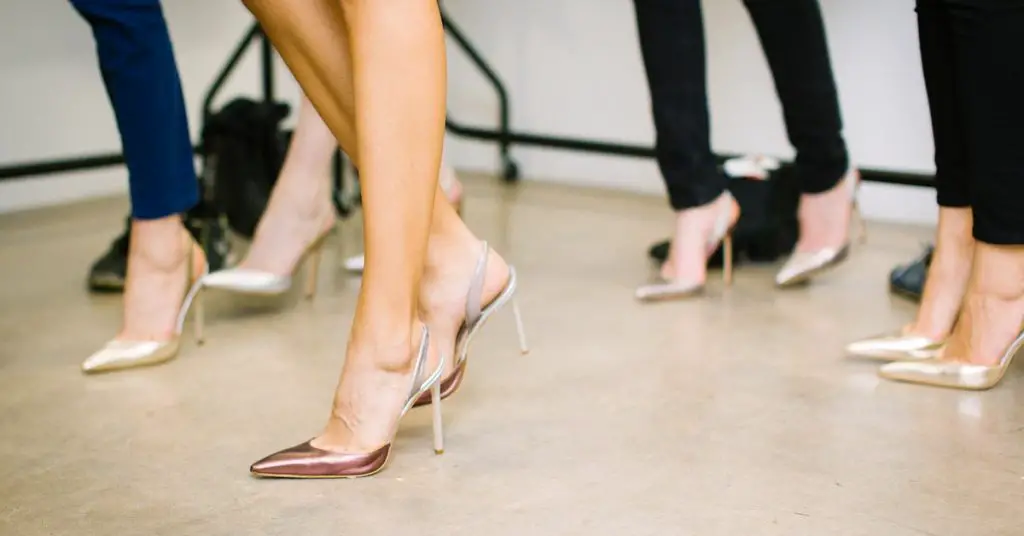 Summary: Designing your own heels can be a rewarding experience. It requires creativity, knowledge of shoe construction techniques, and a good eye for detail. Start by deciding on the overall look you want to achieve, and then source materials that will help bring your vision to life. Measurements and sketches should be carefully planned before cutting or sewing so the heel will fit properly and look aesthetically pleasing.
What are Shoe Heels?
A shoe heel is a raised back part of a shoe, which helps to raise the foot while walking and provides stability. There are different types of heels, such as stiletto, kitten, and block heels. They can be made from different materials, such as wood, metal, or plastic. Heels have been around for centuries and were once only worn by men.
However, in the early 20th century, they also became popular among women. Today, heels are worn by both men and women and come in a variety of styles to suit any outfit. So whether you're looking for a sophisticated heel to wear to work or a fun heel to dance the night away, there's sure to be a heel that's perfect for you.
Why Should You Design Heels?
Heels are not just for special occasions or for making you look taller. A good pair of heels can make your everyday outfit look more put together and polished. They can also help you stand up straighter and walk more confidently.
And, of course, heels always add a touch of glamour and sexiness. So whether you prefer stilettos, pumps, or sandals, there is a heel that is perfect for you. So why not give them a try? You might be surprised at how much you love the way they make you look and feel.
How to Design Heels Step by Step Guide
If you're a fashion fan, then you know that shoes are one of the most important aspects of any outfit. And when it comes to shoes, there's nothing more stylish than a great pair of heels. But how do you design heels that are both fashionable and functional? Here are a few tips: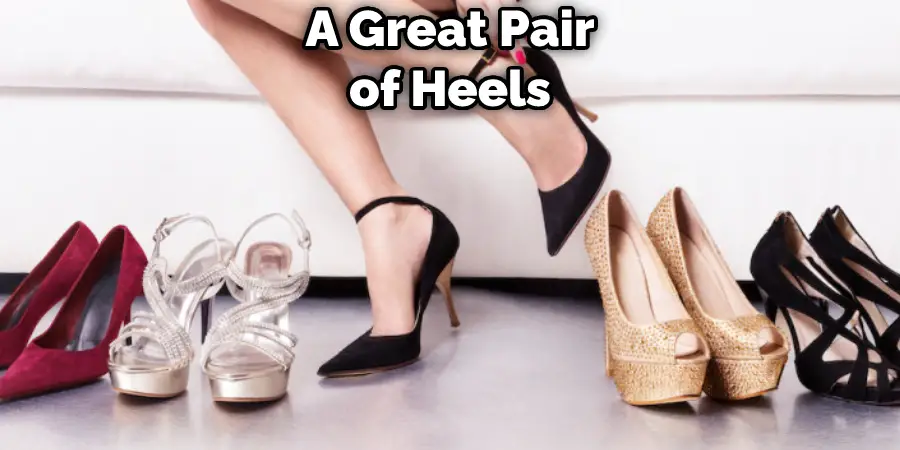 Step 1: Choose the Heel Height
The first step in designing heels is to decide how tall you want the heel to be. This will depend on your style and how comfortable you are walking in high heels. If you're not used to wearing heels, start with a shorter heel and work your way up.
Step 2: Select the Style of Shoe
The next step is selecting the shoe style you want to design. Heels come in various styles, from pumps to sandals, so choose the one that best suits your taste.
Step 3: Choose the Materials
Once you've selected the heel style, it's time to choose the materials. Heels can be made from various materials, including wood, metal, and even plastic. Select the material you think looks best and will be most comfortable to wear.
Step 4: Draw Your Design
Now it's time to get creative and start designing your heels. First, use a pen or pencil to sketch out your design on paper. Be sure to include all details, such as the straps, buckles, or any other embellishments.
Step 5: Cut out Your Design
Once you're happy with your design, it's time to cut it out! Carefully trace your design onto the top layer of your shoe fabric, and then use a sharp pair of scissors to cut it out. Be sure to leave a small seam allowance around the edge of your design so you can sew it onto the shoe later.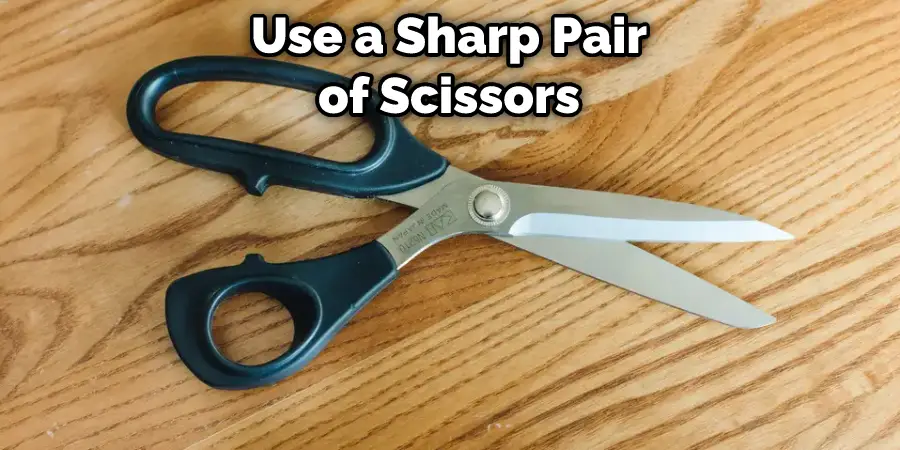 Step 6: Glue Your Design to The Heel
The next step is to glue your design onto the shoe's heel. You can use a variety of adhesives for this, but we recommend using a hot glue gun. This will ensure that your design stays in place and doesn't come off easily.
If you're using a hot glue gun, start by applying a small amount of glue to the back of your design. Then, carefully place the design onto the heel of the shoe. Press down on it for a few seconds to make sure that it's securely in place. Once your design is glued onto the heel, you can proceed to the next step.
Step 7: Let the Glue Dry Completely
Once you've glued your design onto the heel, it's time to let the glue dry completely. This usually takes about 24 hours. You can speed up the process using a hairdryer on the low setting or placing the heel in a sunny spot. Once the glue is completely dry, your new heel is ready to wear!
Step 8: Finish up With a Sealant or Top Coat
The next step is to finish your heels with a sealant or top coat. This will help protect your design and make it last longer. You can find sealants and top coats at most craft stores. Follow the instructions on the packaging and apply it to your heels. Allow it to dry completely before wearing your new shoes.
Step 9: Add Some Finishing Touches
Now that your heels are complete, you can add some finishing touches. You can add rhinestones, glitter, or other embellishments to make them stand out. You can also paint them or dye them to match your outfit. So get creative and have fun!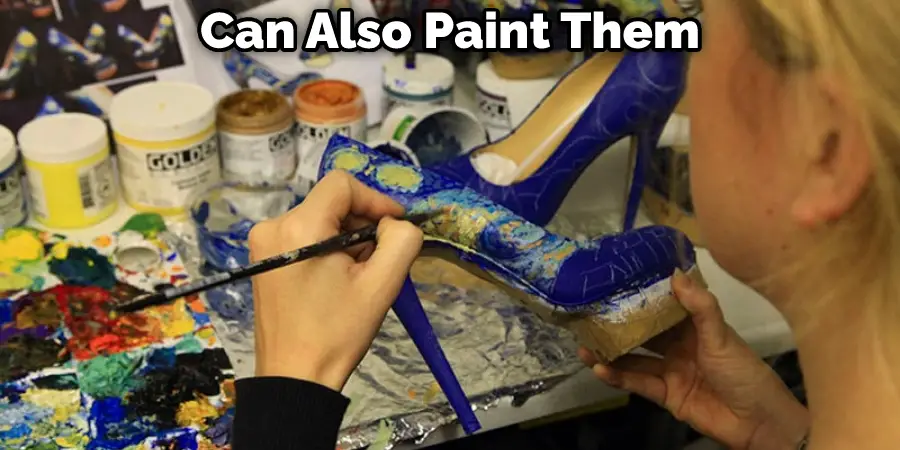 That's it! You've now learned how to design heels. With a little practice, you'll be able to create any design you can imagine. So grab some supplies and get started!
How to Design Heels for Maximum Comfort
Heels are an essential element of any stylish woman's wardrobe, but they can also be a source of discomfort. Therefore, when shopping for heels, it is important to look for a design that will provide maximum comfort. One way to do this is to choose a style with a wide heel base. This will help distribute your weight evenly and prevent your foot from slipping out of the shoe.
Another thing to look for is a padded insole. This will help cushion your foot and reduce the pressure on your heel. Finally, select a heel height that is comfortable for you. If you are new to wearing heels, starting with a lower heel is best and gradually working your way up.
By following these simple tips, you can find a pair of heels that looks great and feels even better.
How to Design a Heels for Different Occasions
Whether you're attending a formal event or want to add a touch of glamour to your everyday look, choosing the right heel is essential. But with so many different styles available, it can be tricky to know which one is right for you. So here are some tips on how to design a heels for different occasions:
For a casual day out, opt for a low-heeled boot or pump. These styles are comfortable and easy to walk in, making them ideal for running errands or exploring new cities. Try a mule or kitten heel if you're looking for something slightly more dressy. These shoes can be dressed up or down, and they're perfect for days when you want to look put-together without feeling too overdressed.
For an evening event, reach for a strappy sandal or sky-high stiletto. These glamorous styles will make you feel like the belle of the ball, whether at a gala or a wedding reception. Just be sure to practice walking in them before the big night – nothing ruins a good time like a sprained ankle!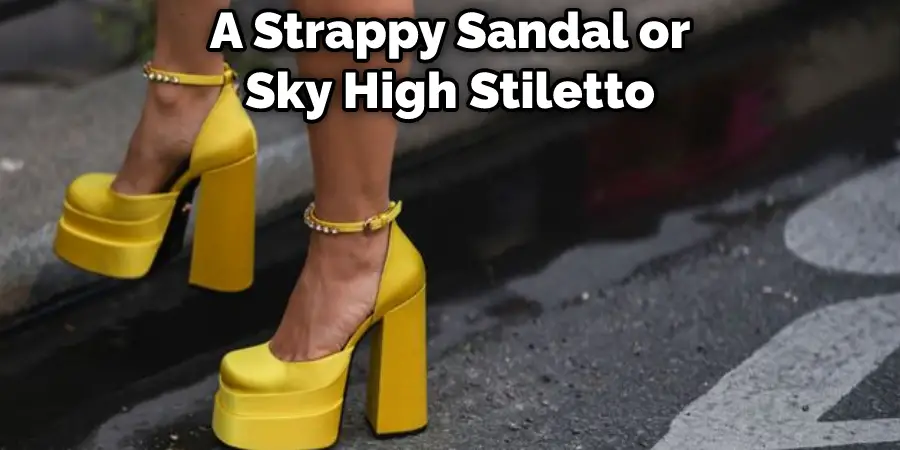 How to Make Your Own Custom Heels
Making custom heels is a great way to add a personal touch to your footwear. Whether you want to create a one-of-a-kind look for a special occasion or add some personality to your everyday wardrobe, there's no need to be intimidated by the process. With a few simple supplies and a little bit of creativity, you can design a pair of heels that are uniquely yours.
Start by selecting the perfect heel height. If you're unsure of what looks best on you, try on a few different pairs of shoes to get an idea of what works best. Once you've found the right height, it's time to choose your materials.
If you're going for a classic look, leather or suede are good choices. For something more daring, consider using vinyl or PVC. And if you want to make a statement, go for sequins or glitter.
Next, it's time to get creative with the details. This is where you can let your personality shine through. Thinking about adding some embroidery or embellishments? Go for it! You can also experiment with different color combinations or textures to create a unique look.
Finally, don't forget about comfort! Even the most beautiful heels won't do you good if they're too uncomfortable to wear. So when selecting your materials and design details, keep comfort in mind to ensure that your custom heels are as wearable as they are stylish.
Keep these tips in mind, and you'll be well on creating a fabulous pair of custom heels. Have fun and enjoy expressing your sense of style!
Frequently Asked Questions
What Are the 3 Types of Heels?
High heels, platform heels, and slingbacks.
High heels are the most popular type of heel and are typically worn for special occasions or for a night out. They offer a higher level of comfort and stability than other types of heels, but they also tend to be more expensive.
Platform heels are a hybrid between a high heel and a flat shoe and offer the benefits of both. They are typically worn by women who want something more versatile than just a high heel or a flat shoe.
Slingbacks are the least popular type of heel and are typically worn by women who want something low-key and comfortable. They offer good arch support and can be worn for both work and leisure activities.
What Are the Most Comfortable Style Heels?
Finding the most comfortable style heels can be a difficult task, but there are some key factors that you need to take into account. Heels should fit comfortably snugly and not pinch or rub your feet in any way. They should also have a platform high enough so that you don't feel unstable when walking, yet low enough so that they do not add extra width to your stride. And lastly, make sure the heel is covered by fabric so it does not scratch or irritate your skin.
There are many different types of heels available on the market these days, from stilettos to ballet flats. It's important to find something that feels comfortable and stylish at the same time! Take this guide with you as you shop for shoes and choose something that will make wearing them enjoyable instead of torture!
Why Do Shoes Have Heels?
Heels are an essential part of shoes because they provide balance and stability. Shoes without heels would be quite unstable, which can lead to accidents or injuries. Heels also help to distribute weight more evenly across the feet, making them less likely to become sore after long periods of wear. Additionally, heels add a little bit of height so that you appear taller when wearing shoes.
How Should High Heels Fit?
It can be tough to find high heels that fit well, but there are a few tips that will help. First, make sure to try on the shoes in your normal size. High heels often run small, so it's important to get them slightly smaller than your regular size. Second, take into account the width of your feet when choosing a shoe style. Heels with a narrow toe box will feel more comfortable and safer because they'll conform better to your foot shape. And finally, choose heels that have a sturdy construction since they're going to be worn frequently and subject only minimal wear and tear over time.
Conclusion
Are you ready to start designing your heels? It's not as hard as you might think, and with our tips, you can create a pair of stylish and comfortable heels. Thanks for reading our post about how to design heels. So what are you waiting for? Get started today!