Saphir Shoe Cream is a high-quality leather conditioner and protector that helps to maintain the appearance of leather shoes. It imparts shine, nourishes, softens, preserves and waterproofs all types of smooth leather while providing protection against damaging elements such as dirt and moisture.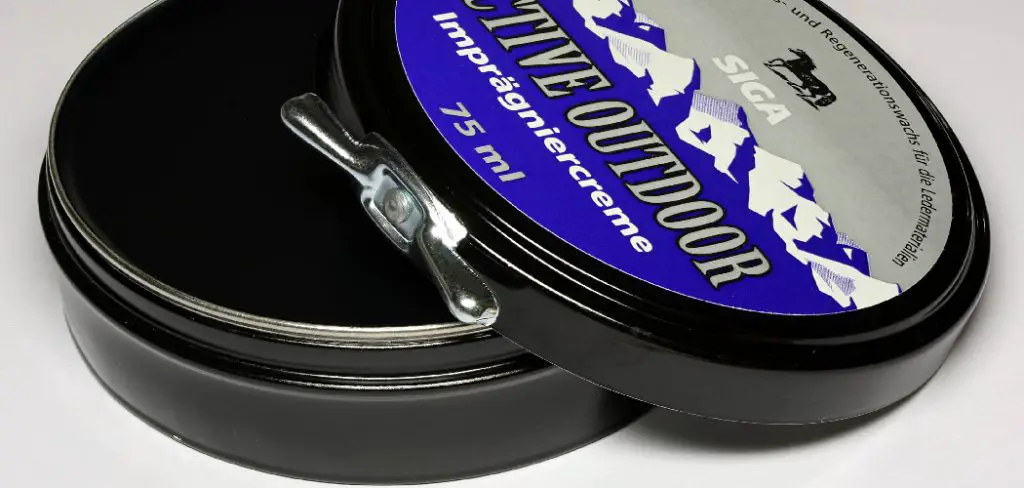 Applying Saphir Shoe Cream regularly will prolong the life of your shoes, keeping them looking good and helping to prevent premature wear.
The wax-based formula also helps nourish the leather by replenishing its natural oils to remain soft and supple. You can find step-by-step instructions on how to apply saphir shoe cream in this blog article.
Summary: To apply Saphir shoe cream, first prepare your shoes by cleaning them with a soft-bristled brush or cloth. Next, apply a small amount of the cream onto the applicator and rub it onto the shoes in circular motions. Be sure to cover the entire shoe, including the seams and edges. Allow the cream to dry for a few minutes before buffing the shoes with a clean cloth to bring out a shine.
Step-by-step Instructions for How to Apply Saphir Shoe Cream
Step 1: Inspect Your Shoe
Before applying the Saphir Shoe Cream, inspect your shoe for any areas requiring extra care and attention. If needed, clean and condition the leather before applying Saphir. Before applying cream to the shoe, removing the laces and setting them aside is important. This will help ensure that all areas of the shoe are properly covered.
Step 2: Choose the Correct Color
If your shoe is stained or discolored, you will want to use a cream that matches the leather's original color. Saphir Shoe Cream comes in various colors, so find one that best matches your shoes.
Load a small amount of the Saphir Shoe Cream onto a soft-bristled brush. Use short, light strokes to spread the cream evenly across the shoe's surface. Be sure not to use too much cream, as it can be difficult to remove any excess once it is applied.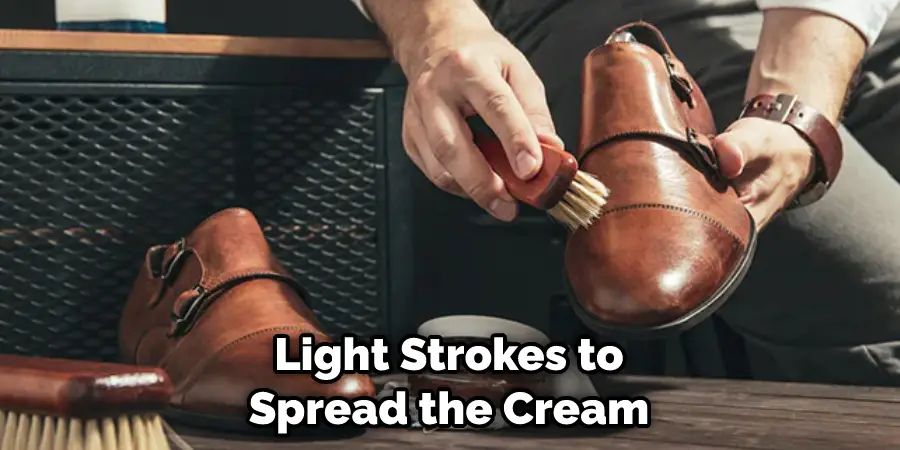 Step 3: Apply Evenly
Start by applying the cream to the toe of the shoe and work your way up. Use a circular motion with your brush to ensure an even application. If you need more cream, add it sparingly until you have covered the entire surface of the shoe. Once you have applied the cream, let it sit for 5-10 minutes. This will allow the cream to penetrate the leather and condition it thoroughly.
Step 4: Buff with a Cloth
Using a soft, clean cloth, gently buff your shoe in small circles. This will help remove any excess cream and give your shoes a nice shine. Once you have buffed your shoe, you may want to apply a layer of wax-based polish. This will help add an extra layer of protection and make your shoes last longer.
Step 5: Let It Dry
Allow the polish to dry completely before wearing your shoes. This will help ensure a long-lasting, quality finish. To keep your shoes looking their best for years to come, it is important to reapply the Saphir Shoe Cream periodically. How often you should do this depends on how frequently you wear and care for your shoes.
Tips for How to Apply Saphir Shoe Cream 
Always use Saphir Shoe Cream in a well-ventilated area, away from open flames, sparks, and direct sunlight.
Wear protective gloves to protect your hands from the cream's ingredients, as they may irritate the skin on contact.
Avoid contact with eyes and mouth since Saphir Shoe Cream is a strong, concentrated product, and ingestion can be hazardous.
Never use Saphir Shoe Cream on suede or nubuck leather, as it may cause discoloration and damage to the shoe's surface.
Always read the manufacturer's instructions carefully before using the cream and follow them accordingly. Doing so will help ensure that you use the product properly, safely, and with optimal results.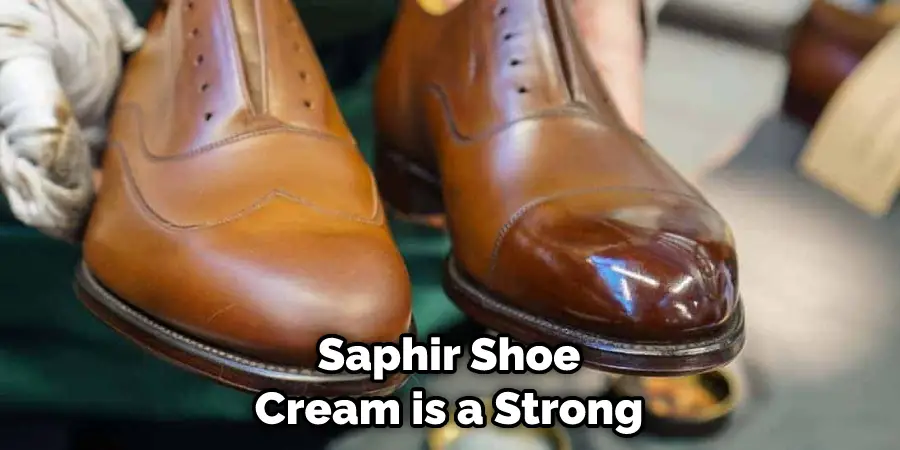 How Long Do You Need to Leave the Cream on Your Shoes? 
After successfully applying Saphir Shoe Cream to your leather shoes, you can expect the product to remain on the surface of your shoes for approximately three to five minutes.
During this time, it is important to allow the cream to absorb into the leather and provide nourishment while protecting against dirt and water. With that said, it is best to use a soft cloth and apply gentle pressure to allow the cream to penetrate deeper into the leather.
Once you have let the cream sit for three to five minutes and allowed it to absorb, it is time to buff off any excess with a clean horsehair brush or a chamois cloth. This step should be done with light to medium pressure, and it is important to avoid excessive buffing as this can cause the leather to become stiff.
How Can You Avoid Common Mistakes When Applying Saphir Shoe Cream? 
When caring for your leather shoes and other leather products, using Saphir Shoe Cream is one of the best ways to ensure that your items will remain in great condition. However, if you're not careful when applying the cream, it can actually do more harm than good by damaging the material or making a mess of the finish. To help you get the best results when caring for your leather items, here are some tips to avoid common mistakes when applying Saphir Shoe Cream:
Before applying any product to your leather goods, ensure that they're clean and conditioned properly so that the cream can penetrate and protect the material.
Too much shoe cream can cause an uneven finish or make your shoes look overly greasy, so try to use just a tiny bit at a time and spread it around evenly with a clean cloth.
Allow the cream to dry fully before adding another layer or putting your shoes back on.
A good brush is essential for getting a great finish when applying Saphir Shoe Cream, so spend the extra money and get one that won't damage your shoes.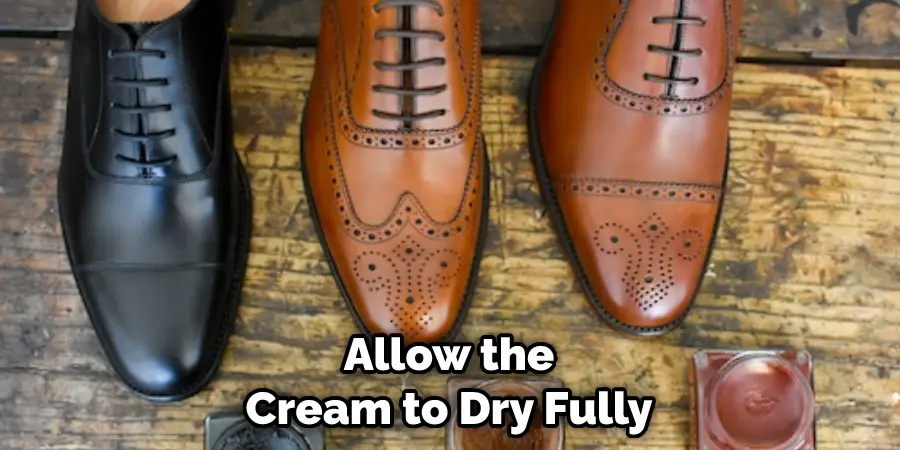 Following these tips will help you get the best results when applying Saphir Shoe Cream so that you can keep your leather items looking their best for years to come.
How Can You Prevent Damage to the Stitching When Applying Saphir Shoe Cream? 
When applying Saphir Shoe Cream, it is important to take special care when using the product near any stitching. Although the cream does not harm leather stitching, it can cause discoloration if left on for too long.
To prevent this damage, make sure that you use a very small amount of shoe cream and gently dab it around the stitching. Also, use a very soft-bristled brush to apply the cream and remove excess product from around the stitching. This will help you to keep your shoes looking their best and extend the life of your investment.
If any cream does get on the stitching, make sure that you immediately clean it with a damp cloth or cotton swab. Do not use harsh chemicals or solvents, as this could damage the stitching and the leather.
Once you have cleaned all the cream away, apply a light, even layer of Saphir Shoe Cream to the whole shoe, including around the stitching. By taking extra care when applying Saphir Shoe Cream, you can ensure that your shoes remain in great condition for many years to come.
Why Should You Need a Professional Help?
Professional help is always recommended when it comes to treating leather shoes with Saphir shoe cream. Leather specialists have the experience and expertise to ensure that your shoes are taken care of properly and in the best condition. A professional can also advise you on the frequency, quantity, type, and specific shoe cream brands most suitable for your shoes.
Applying Saphir shoe cream incorrectly can cause more damage to your leather than good, so it is highly recommended that you seek out a professional if you are unsure of how to use the product correctly.
A professional can also provide advice on any additional care or treatments that your shoes may need to keep them in the best possible condition. Using Saphir shoe cream is a great way to revive and maintain leather shoes. However, it must be done correctly.
How Much Will It Cost to Apply Saphir Shoe Cream? 
The cost of applying Saphir shoe cream depends on the size of the shoes you are working with. Generally, a small jar of Saphir shoe cream (50ml) will cost around $15-$20 USD. However, if your shoes have a larger surface area to cover, you will likely need more than one jar.
When applying Saphir shoe cream, you will also need to purchase applicators such as a brush or cloth rag. These can be purchased from your local shoe store or online for around $5-$10 USD.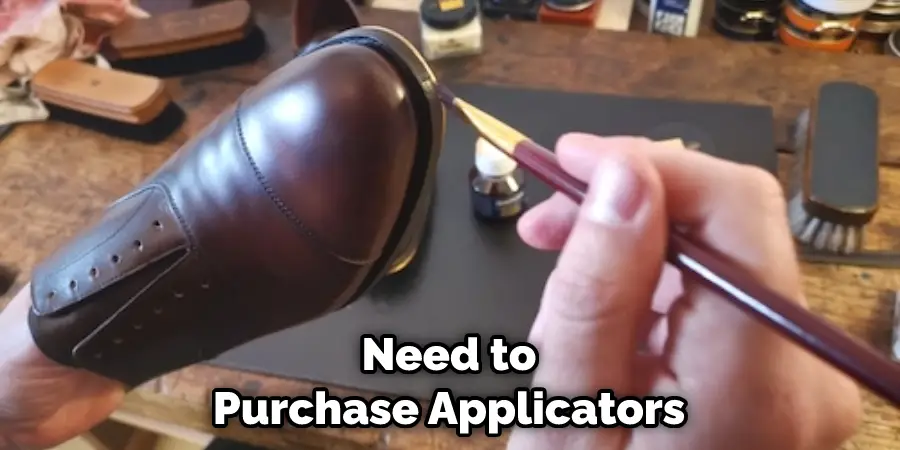 In addition to the cost of the product and applicator, you may also need to purchase some leather treatment products, such as a conditioner, protector, or neutralizer. These can range from $10-$20 USD depending on the size and quality of the product you select.
Conclusion
The main disadvantage of applying Saphir shoe cream is that it can take considerable time and effort to apply properly. This can be especially cumbersome when attempting to cover a shoe's surface area evenly.
Furthermore, due to the rather thick consistency of this product, it should not be applied over any existing waxes or polishes. Doing so could lead to a dull and patchy finish. Additionally, if too much of the cream is applied, it can cause discoloration and staining.
In conclusion, applying Saphir Shoe Cream correctly is essential for maintaining the condition of your leather footwear. To do it correctly, clean and prepare your shoes before applying. Also, be sure to match the shade of cream with the desired result that you want.
Finally, apply the cream evenly in a circular motion with a soft brush and finish with a buffing cloth. I hope reading this post has helped you learn how to apply saphir shoe cream. Make sure the safety precautions are carried out in the order listed.