Mules are great summer shoes because they're easy to wear and can go anywhere. But, sometimes, they can feel too flat on your foot. That's why adding a back strap can be a great way to give them some extra support and make them more comfortable to wear.
In this post, we'll show you how to add a back strap to mules in just a few simple steps. So, whether you're looking for a way to make your old mules more comfortable or you're shopping for new ones and want to make sure they have a back strap, keep reading for our tutorial!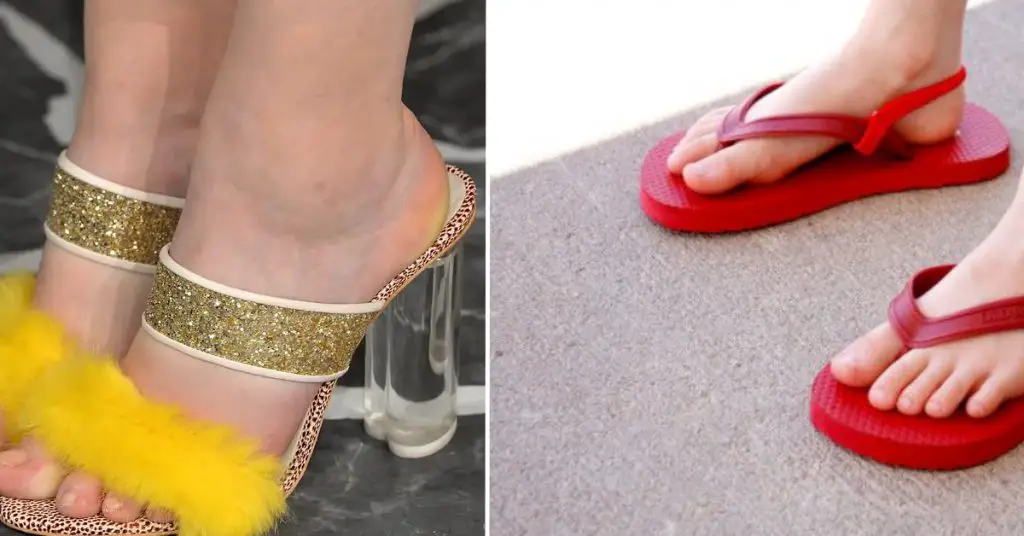 Summary: To add a back strap to mules, first, you need to gather the required materials and tools. Then, measure and mark the location of the strap on the mule. Further, cut the strap and attach it to the mule using glue, needle, and thread. Finally, ensure proper alignment and let it dry before wearing. Following these steps will help you add a comfortable and stylish back strap to your mules.
What Are Mules and How Do They Differ from Traditional Shoes?
Mules are a type of shoe that is backless and often slip-on. They can be made from various materials, including leather, satin, and velvet. Mules can be high-heeled or flat-soled, often adorned with embellishments such as beads, sequins, or fringe.
While mules have been around for centuries, they experienced a resurgence in popularity in the early 21st century. Mules are often seen as more comfortable and fashionable than traditional shoes. In addition, they can be dressed up or down, making them versatile enough to wear for any occasion.
Whether you're looking for a comfy pair of shoes to slip on before heading out the door or a glamorous pair of heels to wear on a night out, mules are a great option.
Why Should You Add a Back Strap to Mules Shoe?
Mules shoes are a great choice for many different occasions. They are comfortable, stylish, and easy to wear. However, one downside of mules shoes is that they can be slippery. This is especially true if you wear them on a hard surface, such as tile or linoleum. A back strap can help to prevent this problem by providing extra traction.
In addition, a back strap can also help to keep your foot in place. This is especially important if you have a high instep or wide feet. By adding a back strap to your mules shoes, you can improve both the comfort and the safety of your footwear.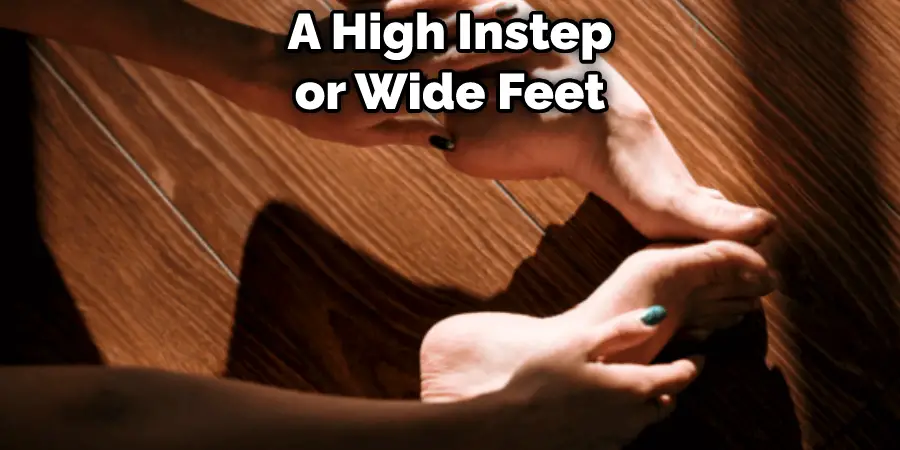 How to Add a Back Strap to Mules: 6 Easy Steps
Adding a back strap to mules is a simple process that can be completed in a few minutes. All you need is a piece of fabric, some scissors, and a needle and thread.
Step 1: Measure the Lenght
First, you'll need to measure the length of fabric you'll need. To do this, hold the end of the fabric at the back of your heel and measure to the top of your foot.
Step 2: Cut the Fabric
Once you have your measurement, cut a strip of fabric twice as long as the measurement and about 2-3 inches wide. If you want to be able to adjust the fit of your mules, make the fabric strip longer.
Step 3: Fold and Pin the Fabric
Fold the fabric in half lengthwise, wrong sides, and pin along the entire length. Then, sew along the pinned edge with a sewing machine or by hand.
Step 4: Sew the Fabric
Now, it's time to sew the fabric into place. Start by threading your needle and then tie a knot at the end of the thread. Next, start stitching the fabric to the back of the mule, beginning at the heel and working your way up. Make sure you're keeping your stitches nice and tight, so the fabric doesn't come loose.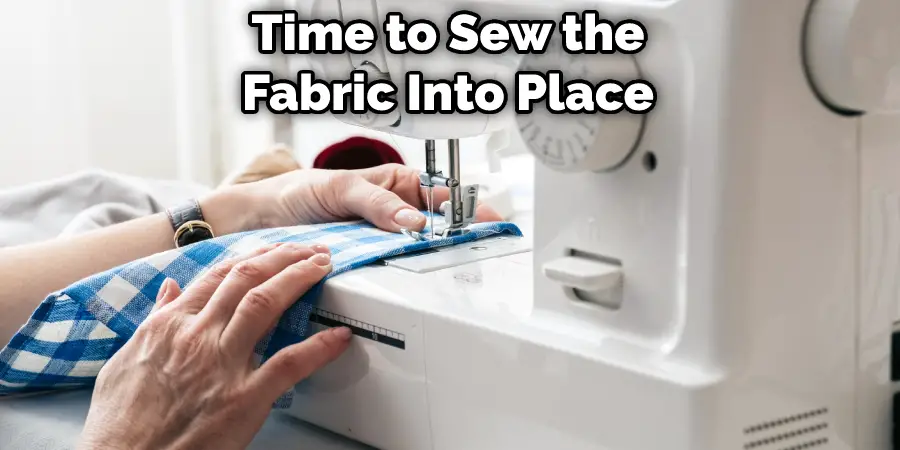 Step 5: Trim the Excess Fabric
Once you've sewn the fabric in place, cut away any excess fabric that's sticking out. You can use scissors or a rotary cutter for this. Just be careful not to cut too close to the stitching.
Step 6: Enjoy Your New Mules!
Now that you've added a back strap to your mules, you can enjoy wearing them all summer long! Just be sure to take them off before swimming, so they don't get wet.
There you have it! Now you know how to add a back strap to mules. This simple process can take less than 10 minutes and will give your mules a new look. So next time you're feeling bored with your wardrobe, try giving your mules a makeover.
How to Choose the Right Back Strap for Your Mules
When outfitting your mules for work, one of the most important pieces of equipment is the back strap. The right back strap will distribute the weight of your load evenly, preventing sores and injuries. However, with so many different options on the market, choosing the right back strap can be daunting.
Here are a few tips to help you choose the right back strap for your mules:
First, consider the size and weight of your mules. You'll want to make sure that the back strap is wide enough to distribute the weight evenly and that it's made from sturdy material that can support the weight of your load.
Next, think about the type of work your mules will be doing. If they are working in rugged terrain, you'll need a back strap designed for stability. If they are carrying heavy loads, look for a back strap with additional padding or support.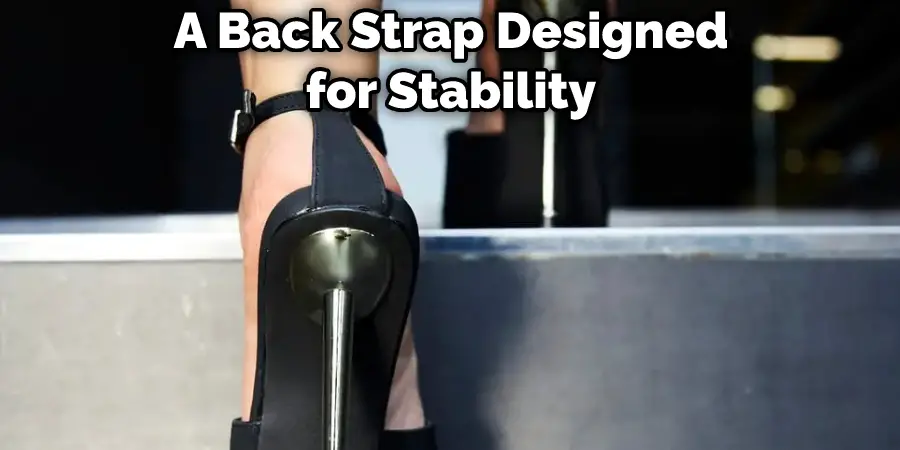 Finally, take into account your personal preferences. If you prefer a certain style or color, there's no reason you can't choose a back strap that reflects your personality. With so many options available, you're sure to find a back strap that's just right for you and your mules.
What Are the Benefits of Using a Back Strap with Your Mules Shoe?
The benefits of using a back strap with your mules shoe vary. For starters, it helps to keep the shoe securely on your foot, which can be important when working around livestock or other animals. It also provides additional support for your foot, helping to reduce fatigue and prevent injury.
Additionally, a back strap can help distribute weight more evenly across the shoe, improving balance and stability. And finally, it can simply add a bit of extra style to your look. Whether an experienced rancher or a weekend hobbyist, there are many good reasons to consider using a back strap with your mules shoe.
Different Ways to Style Back-Strapped Mules
Back-strapped mules are shoes with a strap around the back of the heel. They are a stylish and comfortable alternative to other types of footwear, and they can be paired with various outfits. Here are some different ways to style back-strapped mules:
Pair them with a floral dress for a springtime look.
Wear them with skinny jeans and a chunky sweater for a casual yet chic outfit.
Style them with a silky slip dress for a night out.
Regardless of how you style them, back-strapped mules are sure to add a touch of style to any outfit. Keep reading for more information about adding a back strap to mules.
How to Care for Your New Back-Strapped Mules
Your new back-strapped mules are a versatile and stylish footwear option that can be dressed up or down. Whether heading to the office or hitting the town, these shoes will help you make a statement. But what's the best way to care for your mules? Here are a few tips: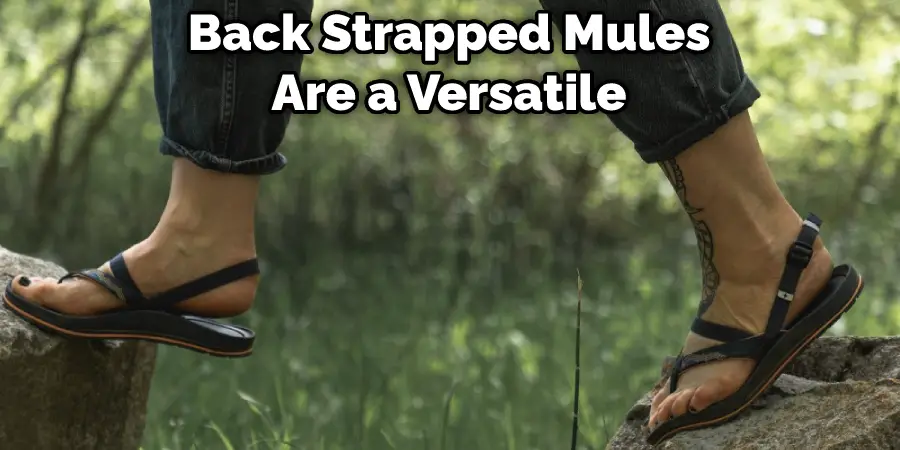 Remove the straps before storing your mules. This will help extend the life of the straps and prevent them from getting damaged.
Wipe down your mules with a damp cloth after each wear. This will remove any dirt or debris that could cause the leather to deteriorate.
Use shoe polish or leather conditioner on your mules every few weeks. This will keep the leather soft and supple and help to prevent scuffs and scratches.
By following these simple care tips, you can keep your back-strapped mules looking their best for years to come.
Are There Any Disadvantages of Adding a Back Strap to Your Mules Shoe?
While there are many advantages to adding a back strap to your mules shoe, there are a few potential disadvantages to consider. First, back straps can add extra weight to your shoes, which can be a drawback if you are trying to save on shipping costs or reduce the overall weight of your luggage.
Additionally, back straps can sometimes be difficult to put on and take off, which can be a nuisance if you are in a hurry.
Finally, back straps may not be suitable for all types of mules shoes. For example, if your shoes have a low heel or are made of lightweight materials, a back strap may cause them to slip off your foot more easily.
The disadvantages of adding a back strap to your mules shoe are relatively minor. However, if you think a back strap will improve the fit and function of your shoes, then it is worth considering.
Frequently Asked Questions
Can You Add a Strap to a Heel?
There are a few things that need to be taken into account when attaching straps to a heel – the heel itself, the strap material, and the width of the strap.
When attaching straps to a heel, it's important to make sure that the strap material is strong enough to support the weight of the heel and the wearer's foot. The strap should also be wide enough to fit comfortably around both the heel and the ankle, without being too tight or too loose.
Can a Cobbler Add a Strap to a Shoe?
Different cobbler recipes may use different methods for attaching the straps. However, in general, it's safe to say that a Cobbler cannot add a strap to a shoe.
Should You Size Up or Down in Mules?
When sizing up in mules, you should go a half size larger than your regular shoe size. When sizing down in mules, you should go one full size smaller than your standard shoe size.
Conclusion
Now that you know how to add a back strap to mules go forth and make your shoes even more comfortable and stylish! With this simple technique, you can breathe new life into an old pair of shoes or give yourself a custom fit. We hope you enjoy putting your personal touch on footwear as much as we do. So what creative ideas do you have for updating your mules?