There's something about white heels that just makes a girl feel confident and chic. Maybe it's their sleek, minimalist look, or maybe the knowledge that they can go with any outfit in your closet. No matter what the reason may be, there's no doubt that white heels are a must-have in any fashion-savvy woman's wardrobe. But how to wear white heels without looking like you're trying too hard? Read on to find out!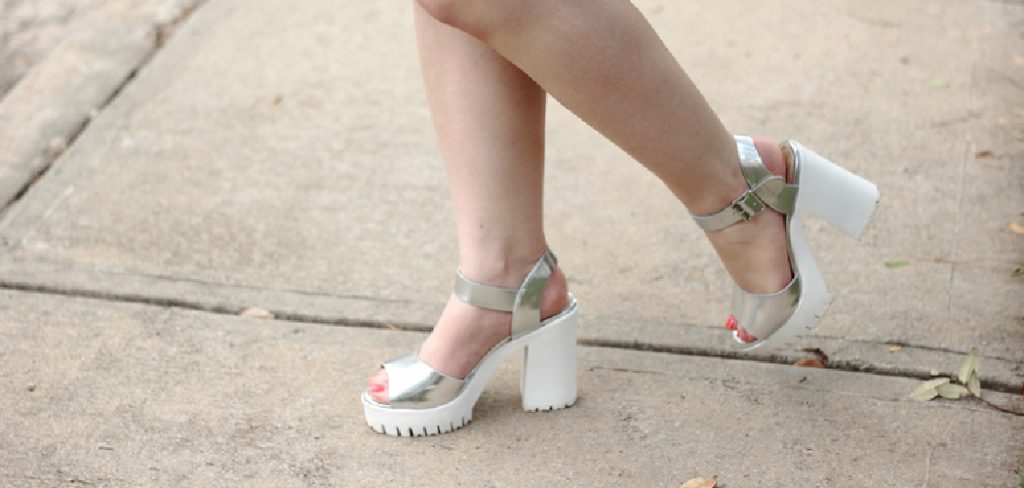 Summary: Wearing white heels can be tricky, but you can pull off a chic and sophisticated look with a few styling tips. Pair your white heels with neutral tones like beige or black, or try wearing them with bright, bold colors like red or yellow. Avoid wearing them with white or pastel shades, as this can look too monochromatic. Keep your outfit simple, and let your shoes make a statement.
What Are White Heels?
Most people are familiar with the classic stiletto heel, which is thin and tall with a pointed toe. However, not as many people are familiar with the white heel. A white heel is a shoe with a heel that is either made of white material or painted white. White heels can be made of any material, but they are most commonly made of leather or patent leather.
White heels are generally worn for special occasions like weddings or parties. However, they can also be worn for more casual occasions, such as lunch with friends or a day at the office. So whether you are looking for a shoe to wear to a formal event or just want to add a pop of color to your outfit, white heels are a great option.
Why Should You Wear White Heels?
There are many reasons to love white heels. For one, they go with everything. Whether you're wearing a little black dress or a flowy white sundress, white heels will add a touch of elegance to your outfit. They also can make your legs look longer and leaner. And, let's be honest, who doesn't want that? In addition to their aesthetic benefits, white heels are also surprisingly versatile.
You can wear them to the office, on a date, or to a wedding. White heels will help you look pulled together and chic no matter where you're headed. So next time you're getting dressed for any occasion, don't forget to reach for a pair of white heels.
7 Tips to Follow on How to Wear White Heels
When it comes to white heels, there are a few things you need to keep in mind if you want to look chic and stylish. Here are seven tips to follow:
1. Go for A Feminine Silhouette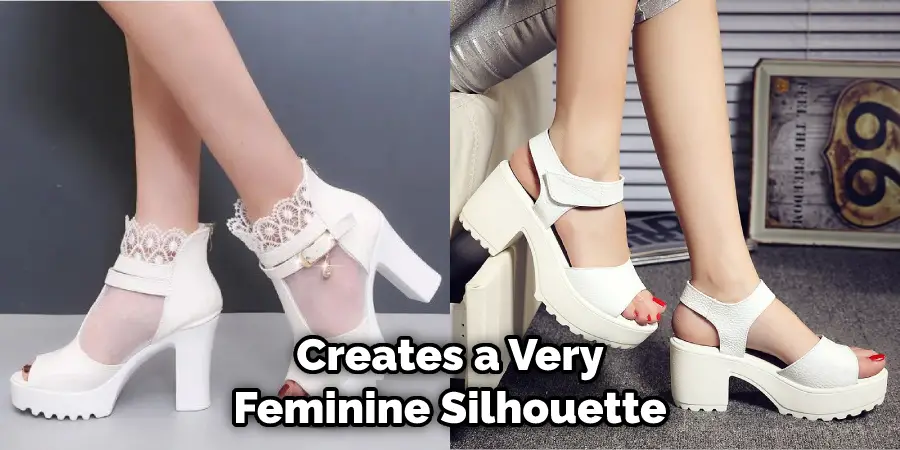 One of the best things about white heels is that they can help you create a very feminine silhouette. To achieve this look, make sure to choose a pair of heels that are not too chunky or clunky. Instead, opt for a pair that is sleek and elegant.
2. Make Sure Your Shoes Are the Right Size
This may seem like a no-brainer, but it is important to ensure that your shoes are the right size. Shoes that are too big or too small will not only look bad, but they will also be very uncomfortable to wear.
3. Choose the Right Type of Heel
When it comes to white heels, there are various heel types to choose from. If you want a more timeless and classic look, go for a pair of stilettos. If you're looking for something a little more fun and trendy, try a pair of chunky heels or even wedges.
4. Consider the Occasion
Before you choose your outfit, it is important to consider the occasion. If you wear your white heels to a formal event, you'll want to ensure your outfit is more sophisticated. However, if you're just wearing them for a night out with friends, you can definitely get away with something a little more casual.
5. Pair Them With the Right Outfit
White heels can be worn with a variety of different outfits, but it is important to make sure you're pairing them with the right one. If you're wearing a more casual outfit, try pairing your white heels with jeans or a cute sundress. For a dressier look, pair them with a skirt or slacks.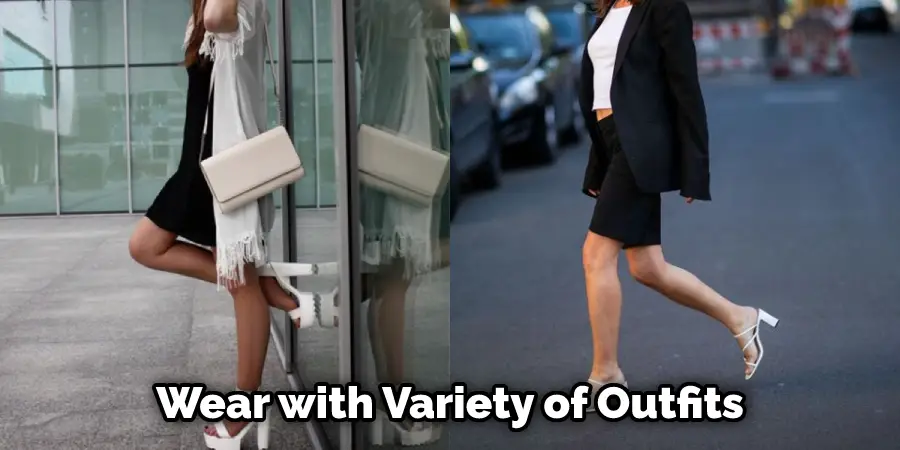 6. Don't Be Afraid to Experiment
One of the best things about fashion is that there are no rules. So, don't be afraid to experiment with your style and try new things. If you're unsure how to wear white heels, start by pairing them with a simple outfit and add some accessories. You can also experiment with different heel heights and styles to find what works best for you.
7. Be Confident!
The most important thing to remember when it comes to fashion is that confidence is key. No matter what you're wearing, if you don't feel confident in it, you're not going to look good. So, rock your white heels with confidence, and you'll look amazing!
That's it! You've now learned how to wear white heels like a pro. Just remember to keep these seven tips in mind; you'll look chic and stylish no matter where you go.
How to Wear White Heels in The Winter
Wearing white heels in the winter can be a bold fashion choice. Here are a few tips to help you pull off the look. First, consider the type of material your heels are made from. Thick, sturdy materials like leather or canvas will fare better in the winter than delicate fabrics like satin. You may also want to invest in a pair of weatherproofing sprays to help protect your shoes from salt and snow.
When it comes to styling, keep the rest of your outfit simple so that your shoes can take center stage. For example, a pair of white heels can make a statement with skinny jeans and a cropped jacket or add a touch of glamour to an all-black ensemble. Whatever you choose to wear, just be sure to rock your white heels with confidence.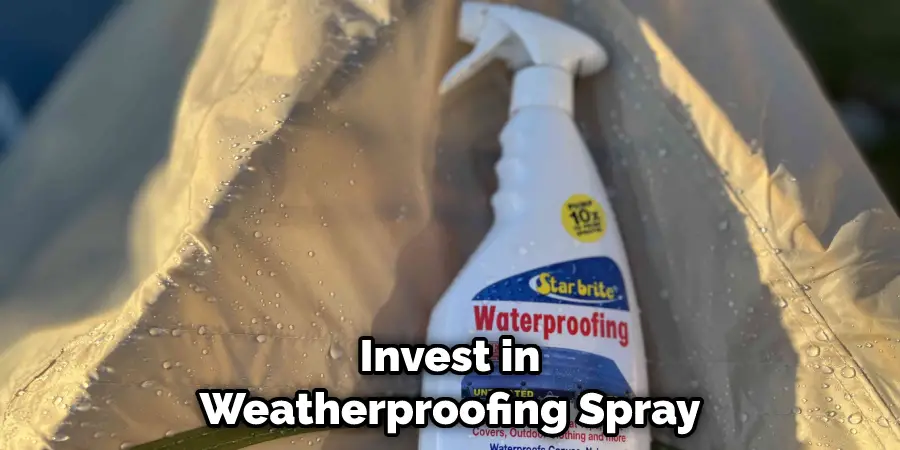 How to Style White Heels
White heels are the perfect way to add a touch of sophistication to any outfit. Whether you're wearing a casual sundress or a formal gown, white heels can help you achieve the look you're going for. However, styling white heels can be a bit tricky. Here are a few tips to help you get it right:
Choose the Right Shoe Style: White heels come in a variety of styles, from stilettos to pumps. Consider the overall look you're going for before making your selection.
Pair with the Right Outfit: White heels can be worn with both light and dark-colored clothing. If you're wearing a light-colored outfit, try pairing it with a nude heel to avoid looking too "matchy." For a darker outfit, wear a contrasting color like black or grey.
Add Some Accessories: Add some simple accessories like a bracelet or necklace to make your white heels pop. This will help to tie your whole look together.
How to Wear White High Heels
For a chic and sophisticated look, pair white high heels with a fitted dress or tailored trousers. Wear your heels with a floaty skirt or an off-the-shoulder top to add a touch of glamour. If you want to make a statement, go for a pair of white PVC heels – they're sure to turn heads! When it comes to shoes, white is always a good choice.
Whether dressing up for a special occasion or adding a touch of luxury to your everyday look, white high heels are the perfect footwear. Plus, they go with everything! Here are our top tips on how to wear white high heels.
Where Can I Buy White Heels?
Shoes are one of the most important fashion accessories. They can be the finishing touch that pulls an outfit together, or they can be a bold statement all on their own. Shoes are an essential part of any wardrobe regardless of how you choose to wear them.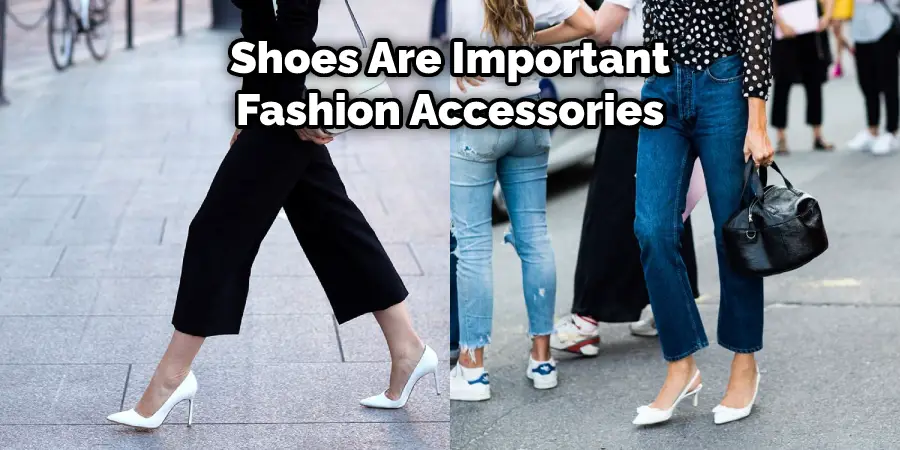 The classic white heel is one type of shoe that is always in style. Whether you're looking for a sleek stiletto or a chunky platform, there's a white heel to suit every taste. But where can you find the perfect pair?
There are a few different places to look for white heels. Department stores like Macy's and Nordstrom usually have a good selection and styles from various designers. However, if you're looking for something specific, it's worth checking out some of the boutique shops. These stores often carry lesser-known brands, but they can be great places to find trendy pieces.
Another option is to shop online. Websites like Amazon and Zappos have wide choices, and you can often find good deals by shopping around. So no matter where you buy your white heels, just make sure to take your time and pick a pair you love.
Frequently Asked Questions
Is It Ok to Wear White Heels?
Yes, white heels are generally considered okay to wear as long as you are aware of the risks involved.
There are a few things you should keep in mind when wearing white heels:
Make sure your feet are well-hydrated – When you're wearing high heels, your feet tend to sweat a lot more than when you're wearing flats or other shoes. Make sure to drink plenty of water before and during your event to avoid any foot problems later on.
Wearing high heels can lead to foot injuries – High heels can cause a lot of stress on your feet and ankles, which can lead to serious foot injuries down the road. Always use caution when walking in high heels, and be sure to consult a doctor before stepping out in them.
Don't wear them if you have arthritis – If you have arthritis, wearing high heels may be harmful because it can cause more damage to your joints. Talk to your doctor before going out and trying on different styles of shoes. There are many styles and types of shoes that will be comfortable for everyone!
When Can You Wear White Heels?
It depends on your personal style and preferences. However, if you're looking to adopt a more conservative look, white heels should be reserved for special occasions or when you are dressing up for a certain event. On the other hand, if you're feeling more liberal and want to show off your stylish side with some bold whites, then, by all means, go ahead! The only rule of thumb here is that whatever makes YOU happy takes priority!
What is the Rule for White Shoes?
The Rule for White Shoes is a simple but timeless guideline that can help you to make smart shoe choices. When selecting shoes, always put them on and walk around in them first. This will allow you to get a feel for how they fit and if the width is correct. You may also want to try these shoes on with noise-cancelling technology enabled so that you can hear any changes in volume or insulation levels.
Once you have decided on your size, color, and style, it's time to buy! Always avoid buying online because chances are there will be returns or exchanges involved which could lead to wasted time and money. Instead, head over to a brick-and-mortar store where you can try the shoes on before making your purchase. And lastly, take care of your new kicks by caring for them properly: keep them clean by removing dirt buildup monthly with mild soap and water; polish leather regularly using a soft cloth or polishing compound; protect patent leather from UV rays with a protective coating such as Revlon Colorstay Gel Stain Guard; don't expose metal parts such as zippers or hardware tot extreme temperature fluctuations (below 50 degrees Fahrenheit).
Do White Shoes Look Better Dirty?
There is no scientific evidence that specifies whether white shoes look better when they are dirty, but many people believe this to be the case. Dirty white sneakers can add an element of dirt and grunge that makes them look more like they're styled for action rather than fashion. Additionally,dirty shoes can help you stay cooler in warm weather conditions. By wearing dirty sneakers, you'll keep your feet cool and protected from bacteria build-up (which could lead to sickened feet).
So while there is no definitive answer on this matter, it may be advisable to go with a shoe color that will suit both your formal wear and casual looks.
Conclusion
So, there you have it. Here are a few tips on how to wear white heels without looking like a total disaster. By following these simple guidelines, your white heels will look stylish and chic all season long. So, what are you waiting for? Start shopping for your perfect pair of white heels today!